Kato Zakros
Archaeological Site - Palace of Zakros
Some hundred meters away from the beach there is the Palace of Zakros. The palace of Zakros was built in about 1900 B.C. The present ruins are from the second building phase, in about 1600 BC. It was found by the Greek archaeologist N.Platon at 1961. Politically and commercially the Palace of Zakros has oriented towards the major civilisations of the Middle East.
There are several descriptions on internet about the Palace of Zakros. Maybe you find some details by the links in the navigation area.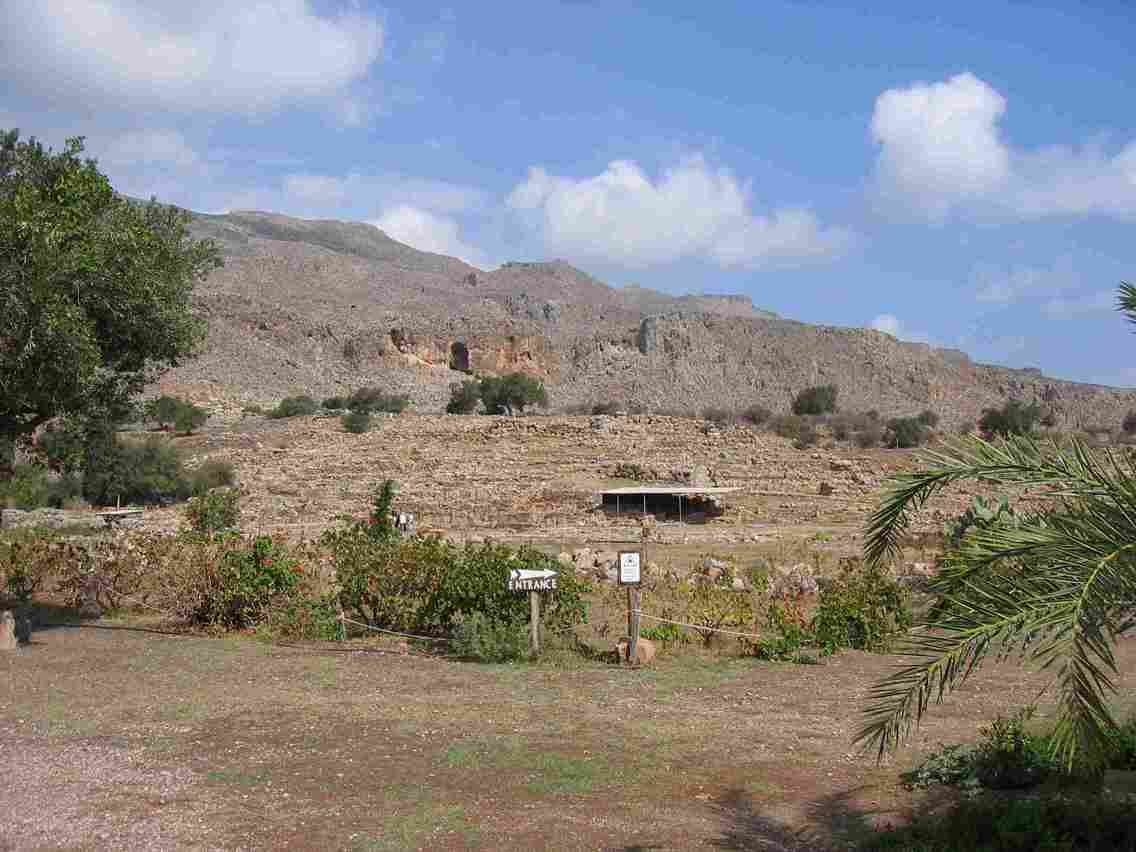 On this picture you see Melina Appartment as well. The area of the palace is directly beside.