Kato Zakros
The bay of Kato Zakros
This is a view into the bay of Kato Zakros. Because of the ruins of the Palace of Zakros there are just a few buildings inside. This makes Kato Zakros so nice.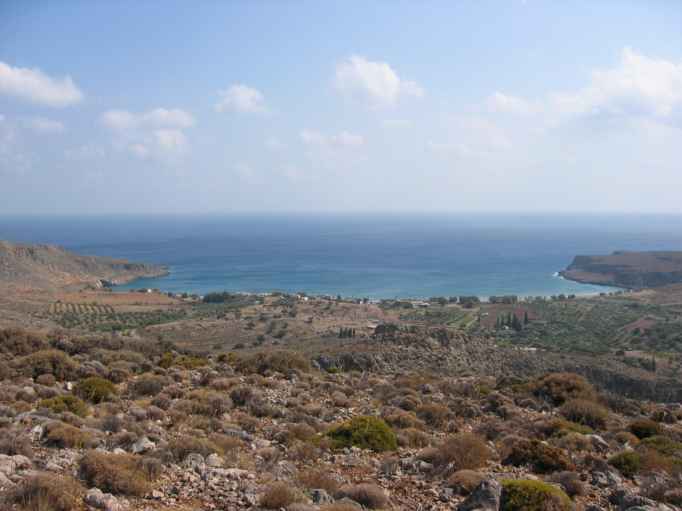 Not always you have the beach for your own. But still it is not crowded like other beaches. There is no sand but enough space.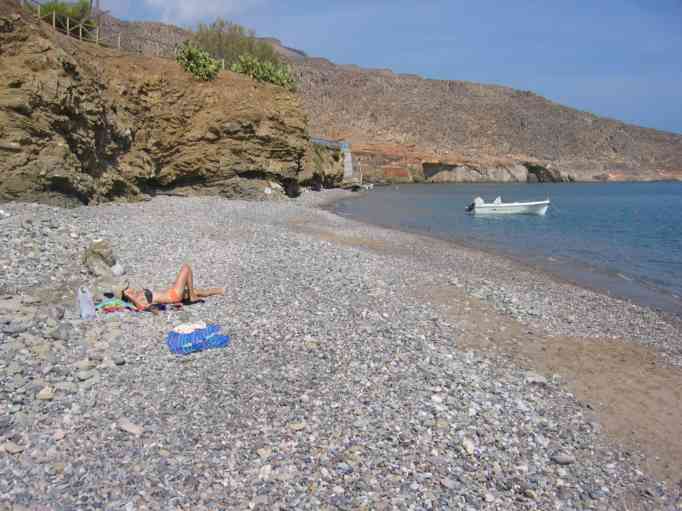 Some hundred meters away from the beach behind the archaeological site there is the old center of Kato Zakros. There are some old houses and a small church on a hill.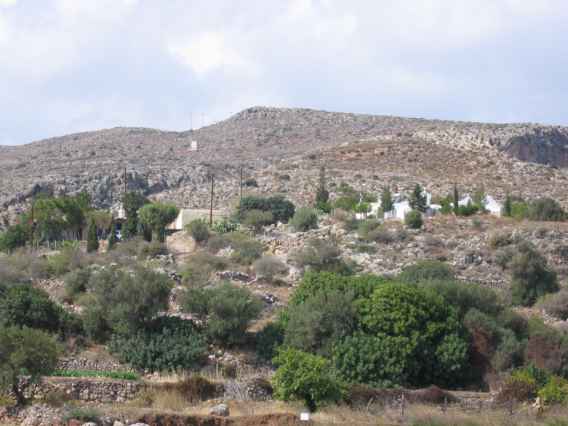 There is an archaeological site in Kato Zakros, the Palace of Zakros. This brought the stop for all buildings to Kato Zakros. That's why Kato Zakros is still so silent.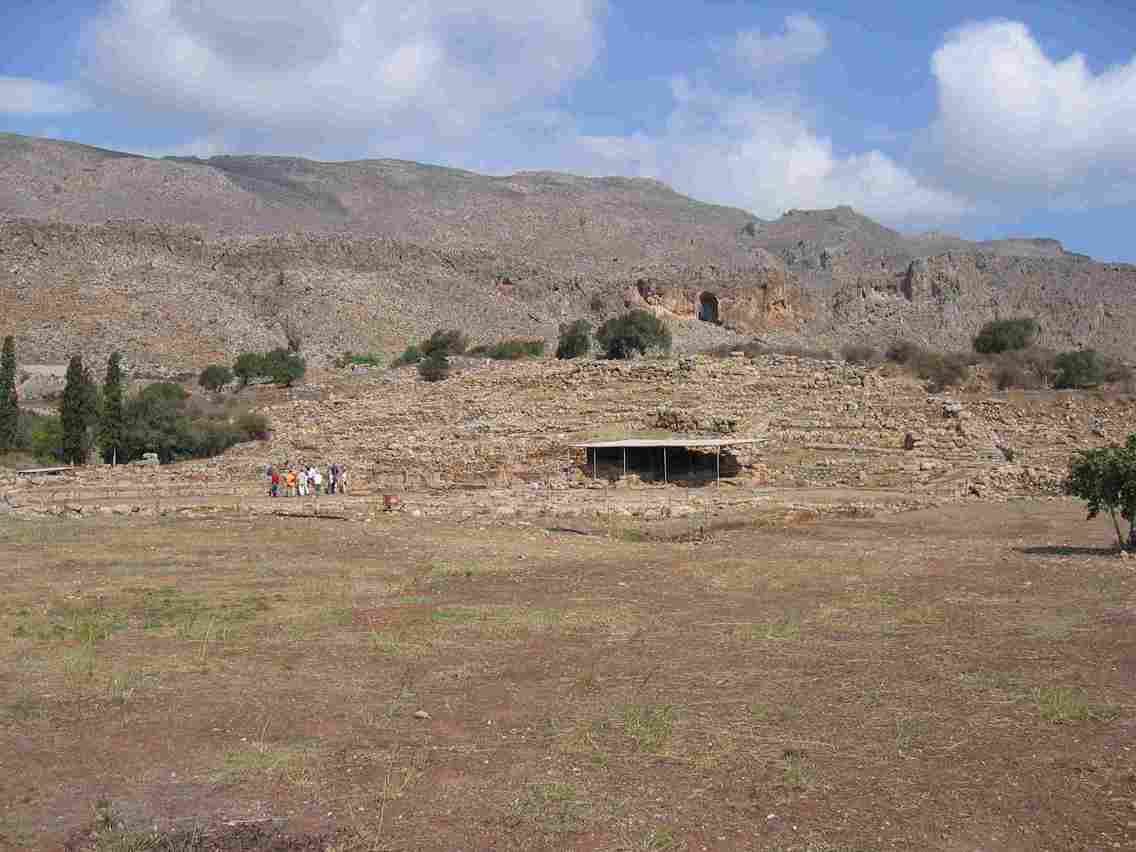 Down in Kato Zakros there are several taverns on the road along the beach that invite you.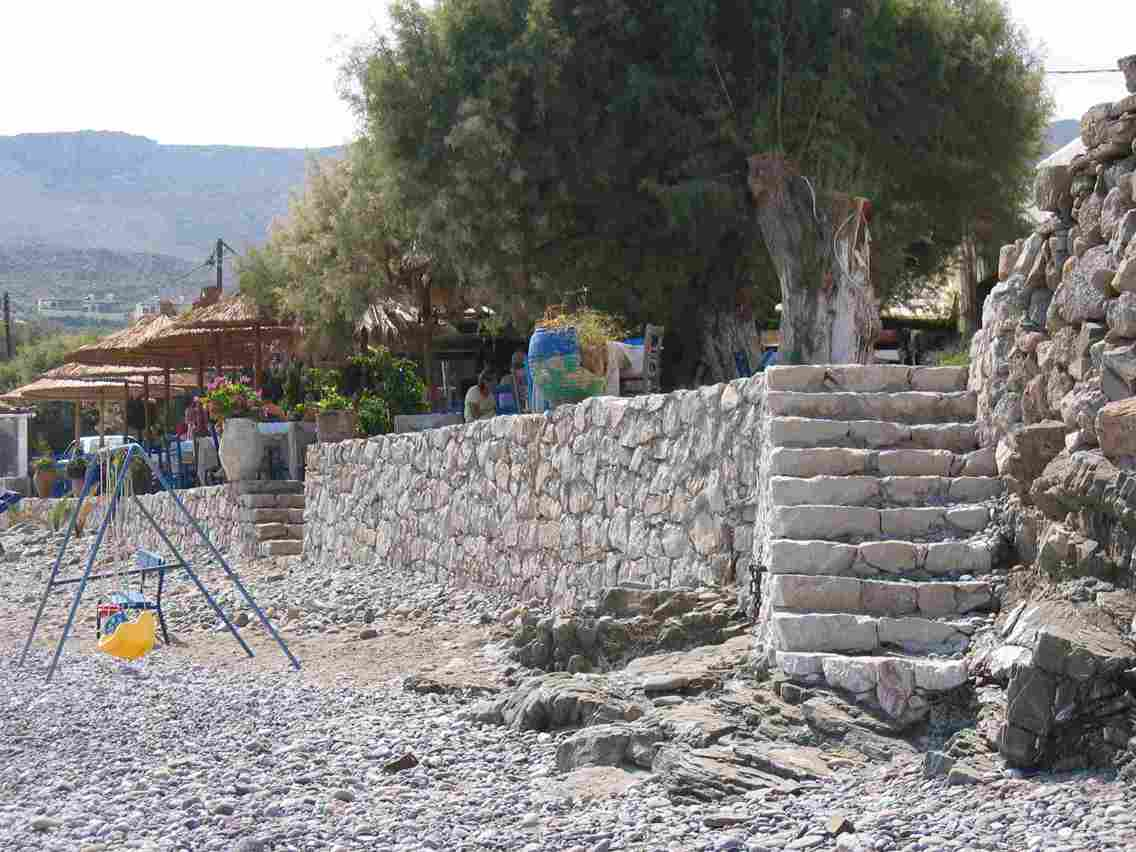 They are in a small line along the road that has been build during the work on the Palace of Zakros.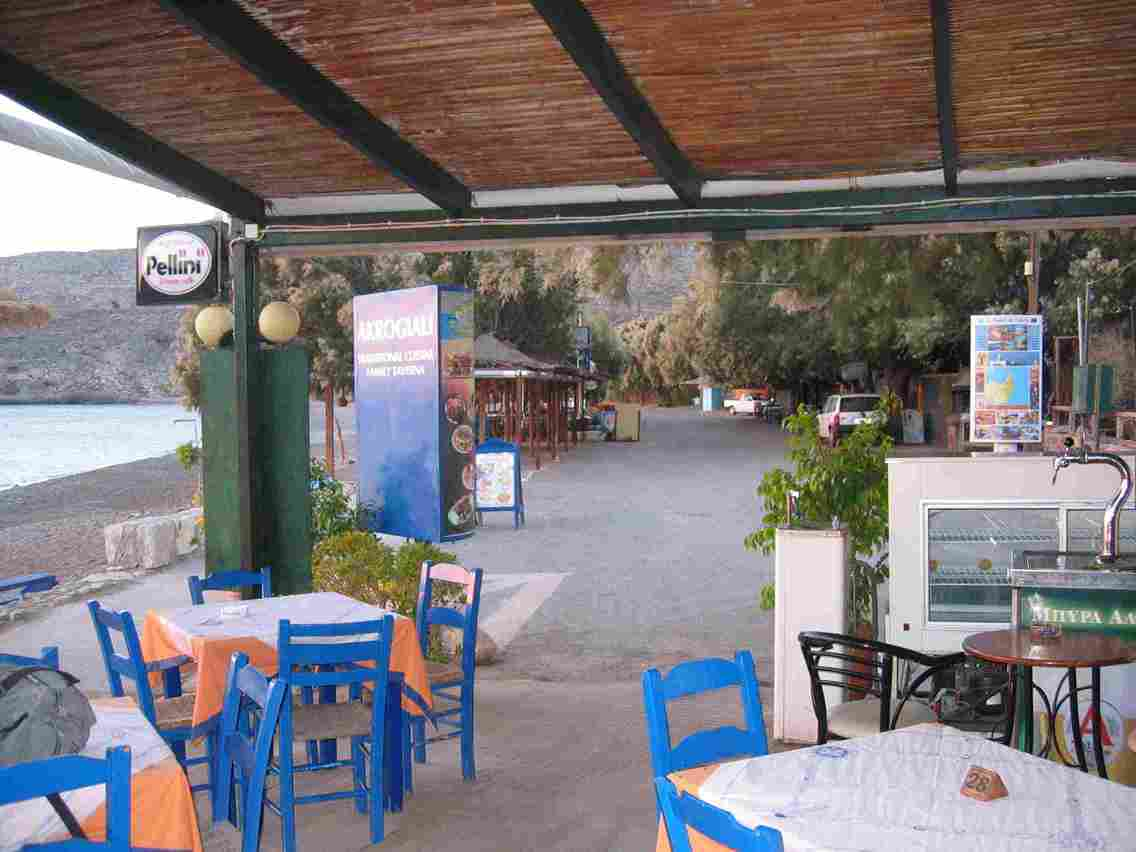 Normally it is very silent at the beach. But those taverns are sometimes busy when the busses come during the day when the hotels from the north send the guests for a day-trip to the Palace of Zakros. This is specially in during the week from Tuesday to Thursday. On weekend sometimes the Greek themselves come to Kato Zakros. But be aware, there is always a place for you. The best is, in the evening they are all gone. Only some tourists stay in Kato Zakros over night.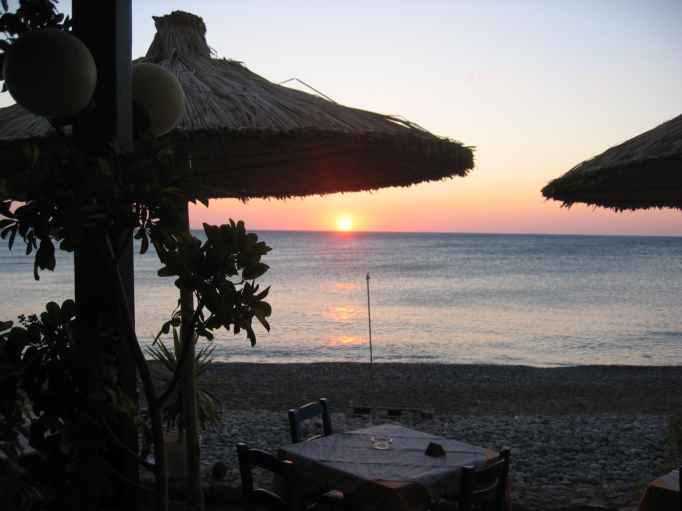 Here is a nice view into the hole bay. You can have many of those views on the "Old Road". Long time the old road was the only way to come from Zakros to Kato Zakros. The way goes south of the gorge, beside the rim. It is a nice walk of about one hour. The old road hits the new road half the way between Zakros and Kato Zakros where Faragi Rooms are, beside the entry to the gorge. From there it is half an hour walking to Kali Strata, an old part or Zakros. You can see the gardens of Kato Zakros at the beach. Melina Rooms and Apartment are directly at the beach, in front of the gardens and some small walk away from the taverns. You can not see it because the rock of the rim of the gorge covers the beach, but you can see the area where the taverns are on the beach.