Kato Zakros
Olives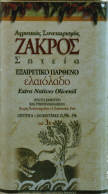 Zakros is in the middle of olive grooves. This gives the landscape always a green color at each season. Clima and much water makes the area around Zakros ideal for the growing of olives. You will mostly find the small Koroneiki-Olive here. Zakos produces 1000 tons of olive-oil each year in average. 400 families are organised in a co-operative in Zakros. They have an own olive mill for more than 60 years. 2003 this has been built up to one of the most modern mills in Greek with the help of the European Community. This results in one of the best olive oil in the world. Faragi Rooms are in the middle of olive grooves.
This is an olive groove near Kali Strata, following the road down to Kato Zakros or to the gorge.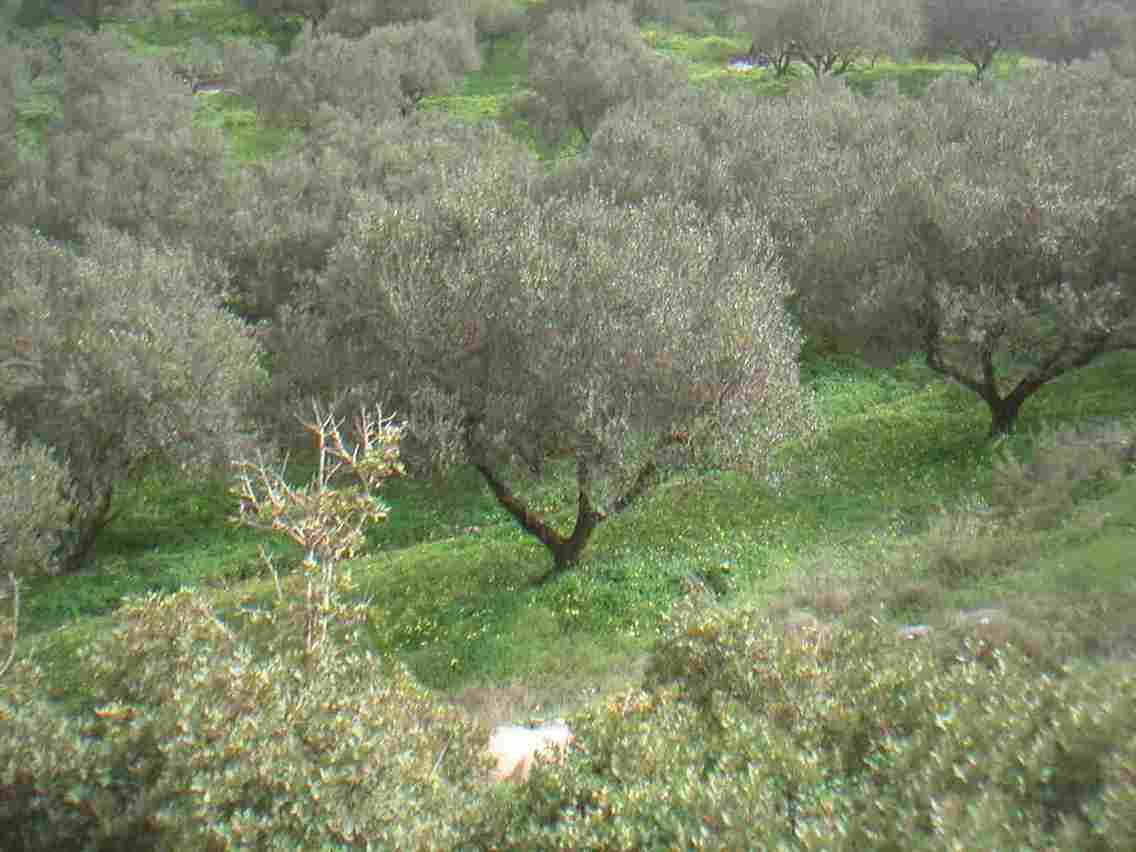 You can buy this oil in Zakros of course, but as well in France and in Germany. Please follow the links in the navigation-area and get more information about olives.