Kato Zakros
Owners of Melina Rooms and Faragi Rooms
Here you see Carmen and Manoli Konstantakis and their daughter Melina...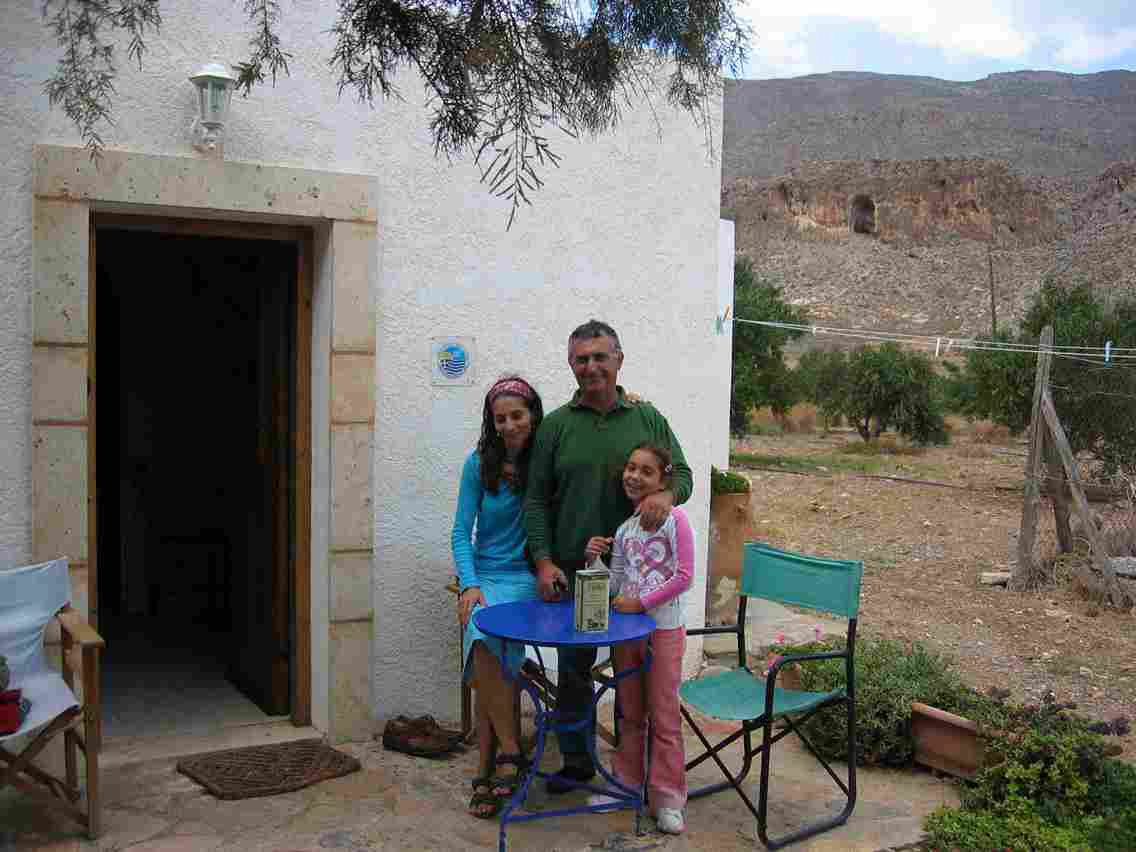 ...and 20 meter bayond at the beach.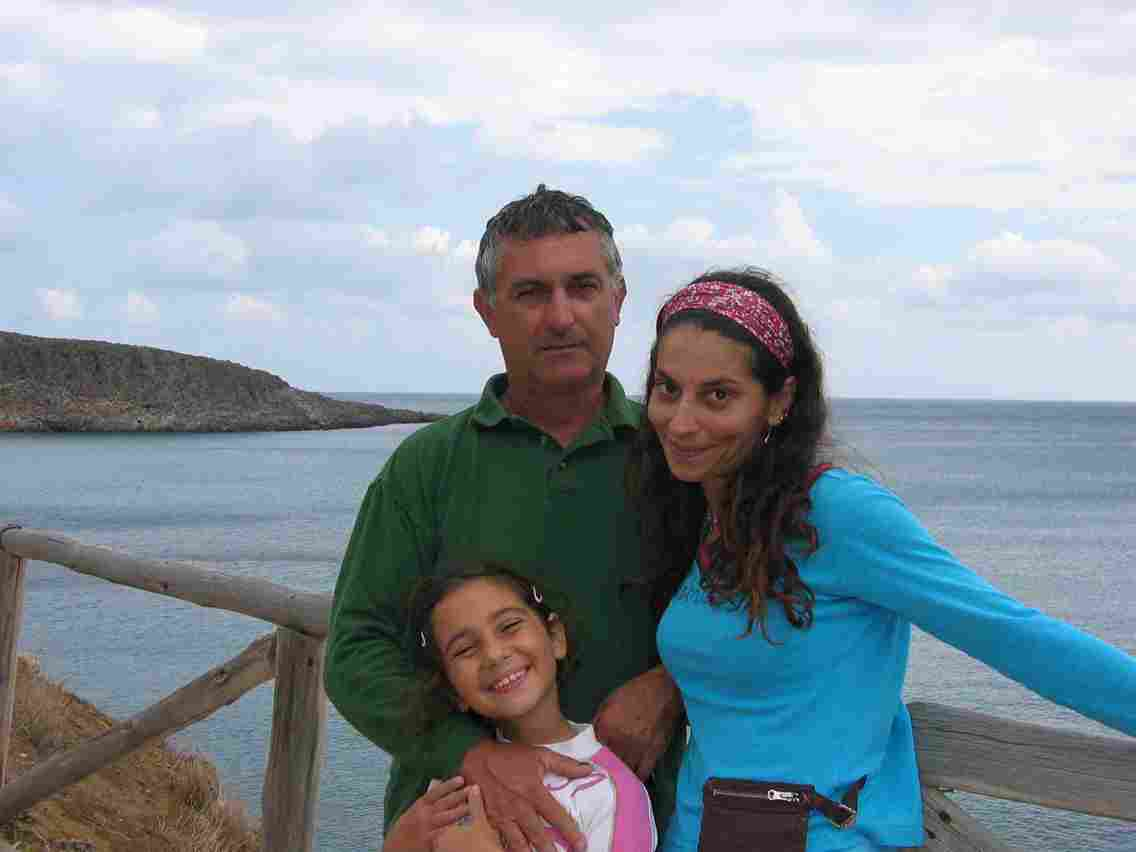 They live between Zakros and Kato Zakros in the house of Faragi Rooms. Besides looking after the rooms Manoli cares about hundreds of olive trees, distributed on several olive grooves in the area of Zakros.
Manoli speaks French and English, he used to live in Paris some years. Carmen speaks English, of course besides Greek.
They will come and care for you as soon as you call them.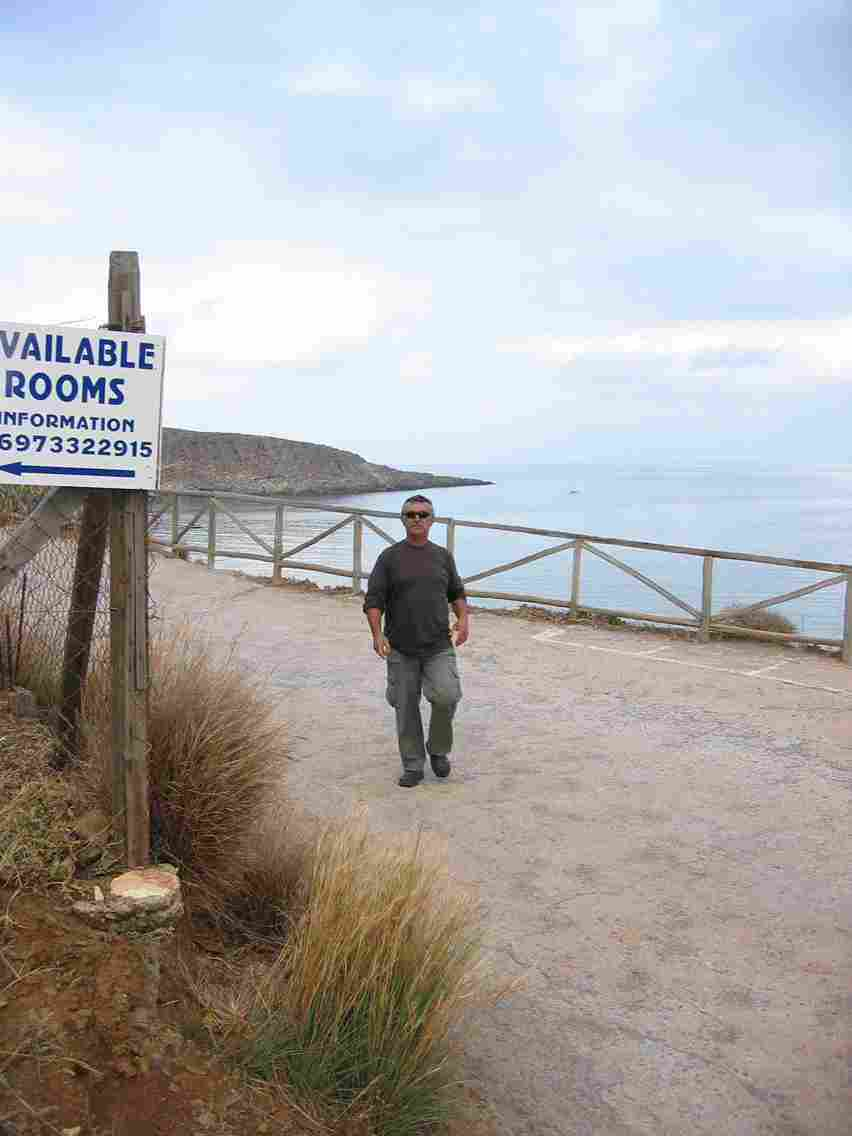 Manoli likes to go fishing with his boat and snorkling in the bay. You can find him down in Katos Zakros very often.